Nickzom Calculator+ calculates virtually all the mathematical problems faced by an undergraduate of chemical engineering.
Today, we would be handling the obtaining of answers on overall mass transfer co-efficient which is under crystallization in Chemical engineering by Nickzom Calculator+.
One can access Nickzom Calculator+ (Professional Version) – The Calculator Encyclopedia via any of these channels:
Web – https://www.nickzom.org/calculator-plus
Android (Paid) – https://play.google.com/store/apps/details?id=org.nickzom.nickzomcalculator
Apple (Paid) – https://itunes.apple.com/us/app/nickzom-calculator/id1331162702?mt=8
First and foremost, if I want to get answers to my crystallization problem on Overall Mass Transfer Coefficient, I will proceed to my calculator map and click on Chemical (under Engineering Section).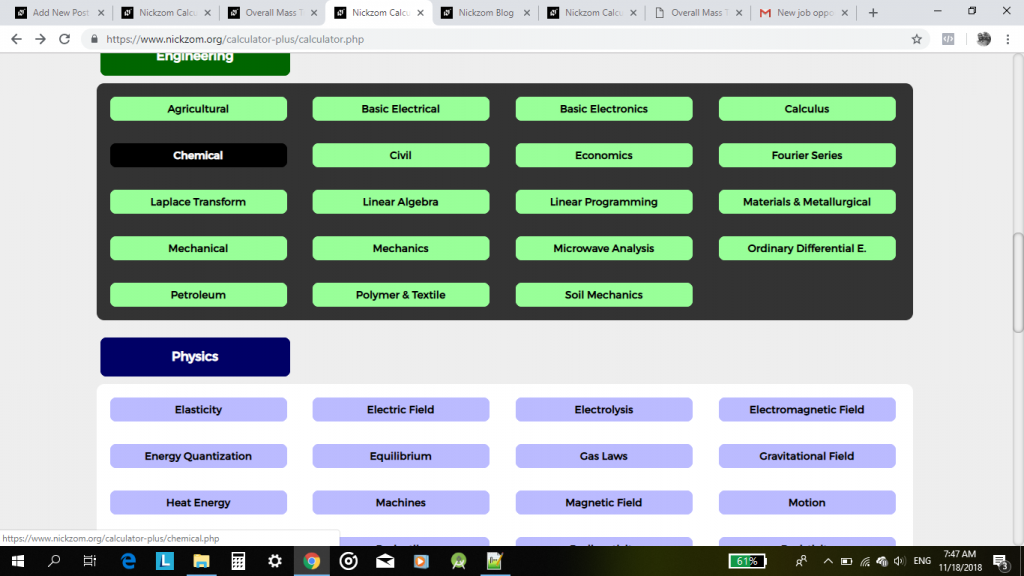 Once clicked, the Chemical engineering section is displayed for you with a few links to major topics that has calculations in Chemical engineering such as Fluid Mechanics, Mass Transfer and Heat Transfer.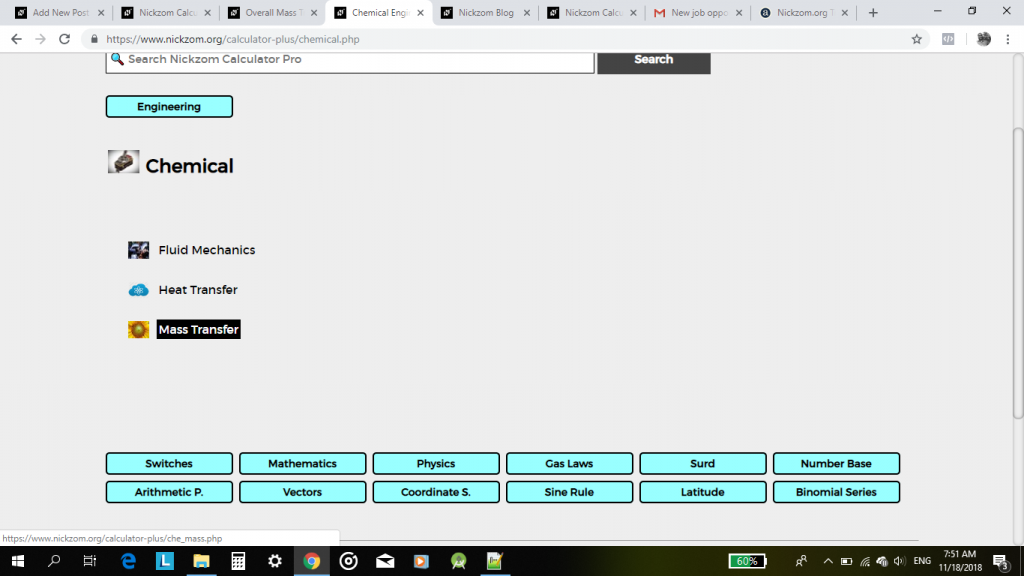 Mass Transfer has a bunch of links to various calculations but for the purpose of this topic we would focus on Crystallization.
Now, click on crystallization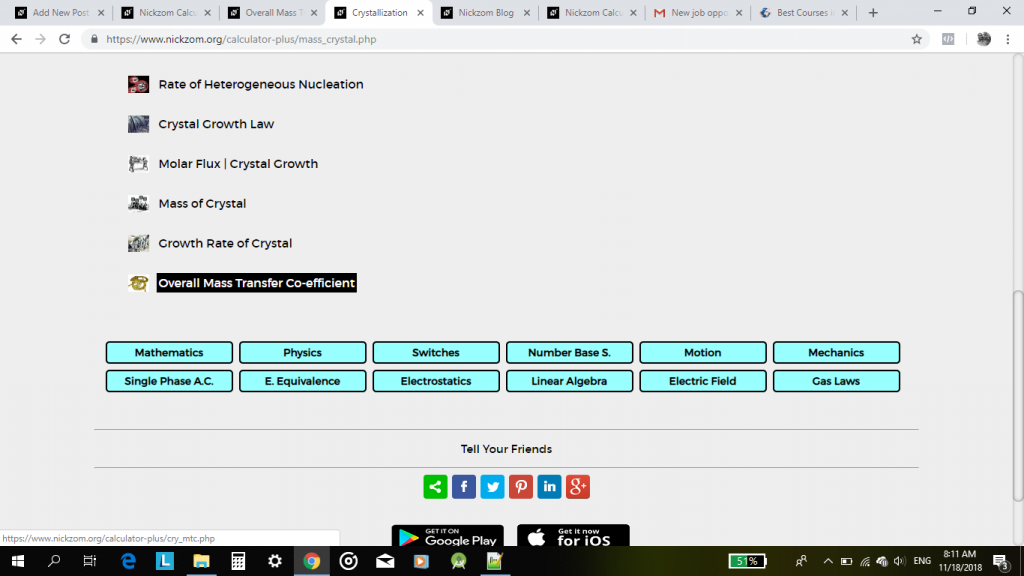 Click on Overall Mass Transfer Co-efficient,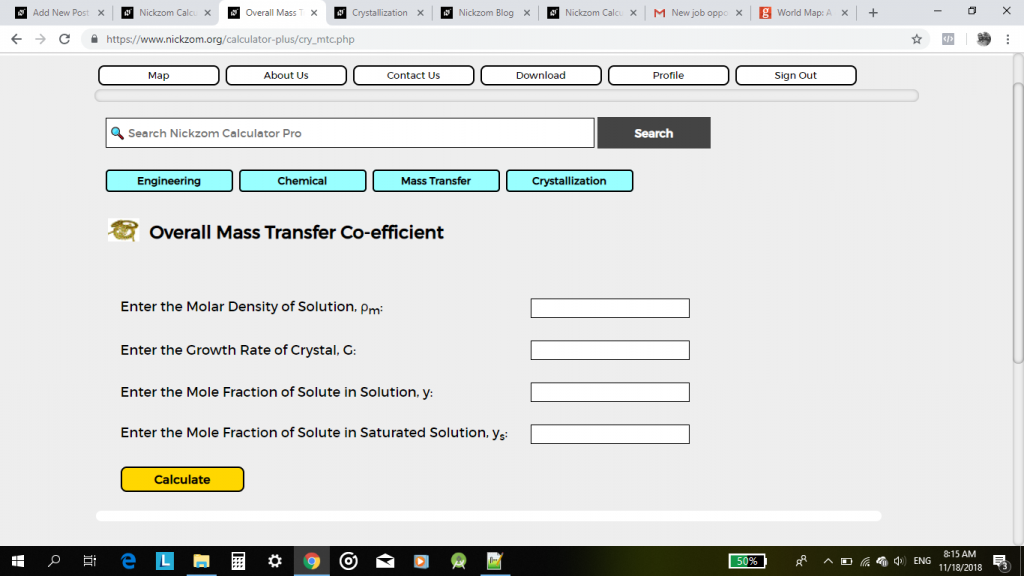 To obtain the overall mass transfer co-efficient, one needs to know the values of these parameters:
Molar Density of Solution
Growth Rate of Crystal
Mole Fraction of Solute in Solution
Mole Fraction of Solute in Saturated Solution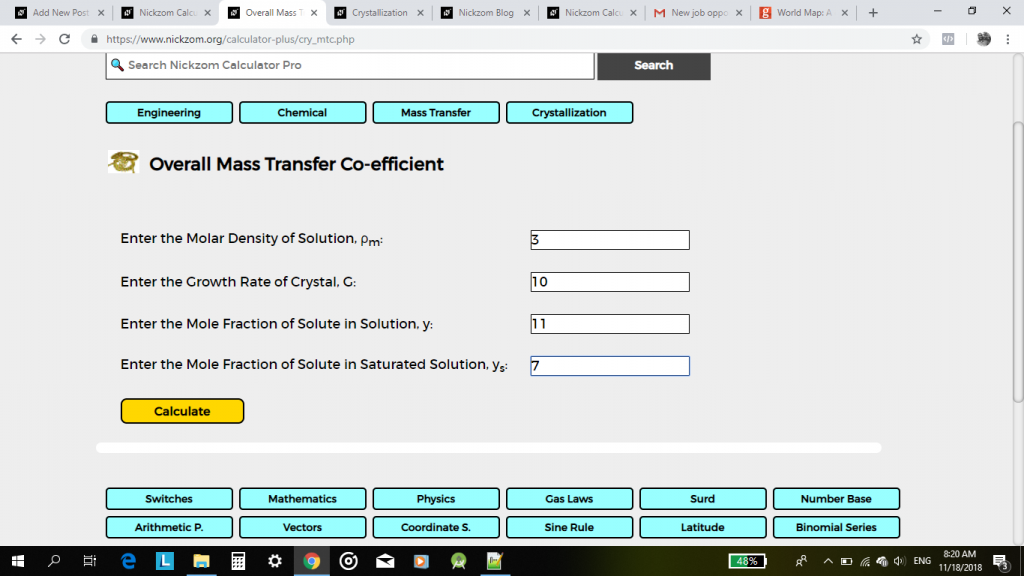 Finally, click on Calculate button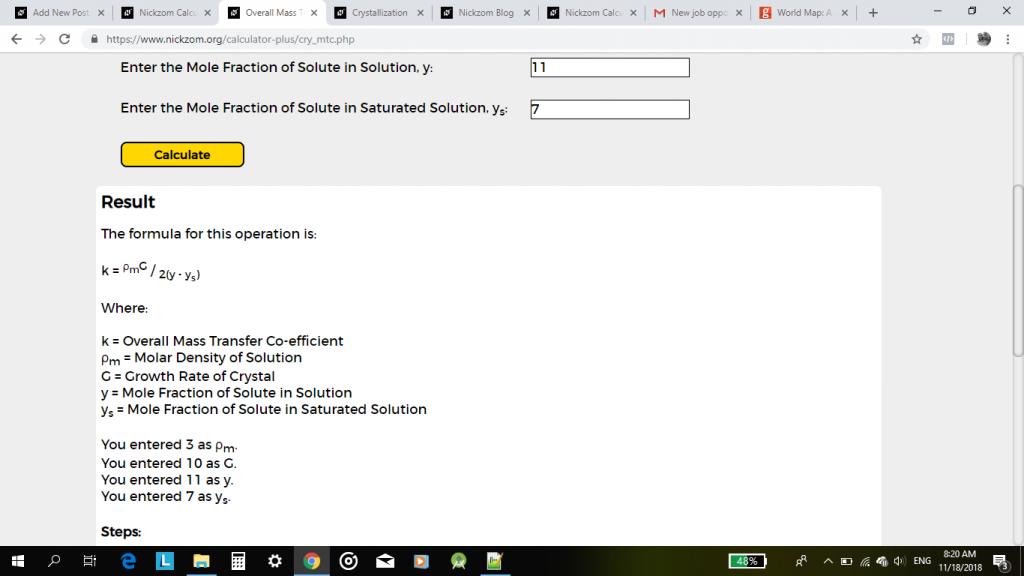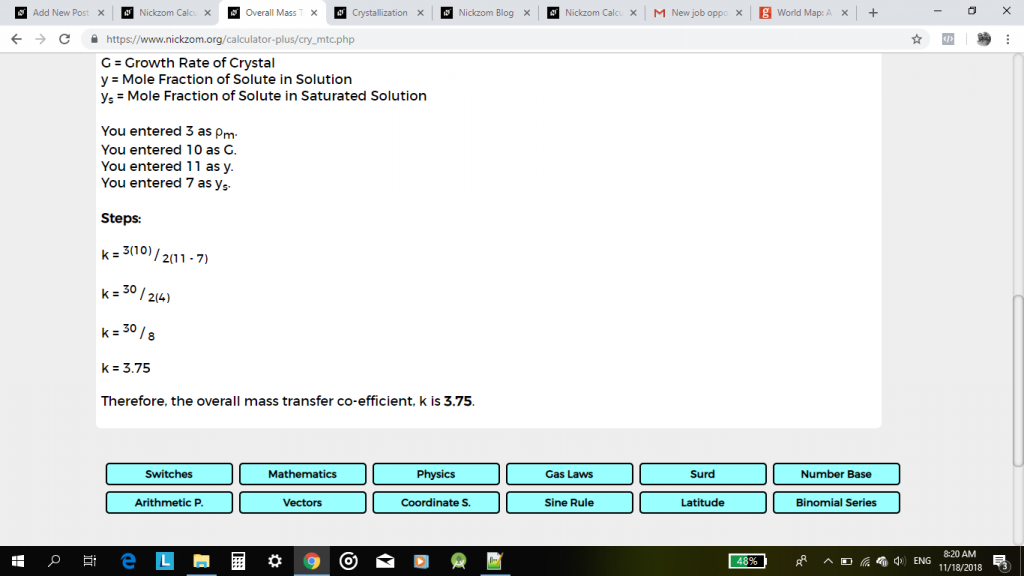 The answer is clearly yours with the formulas, parameters, workings and solution.