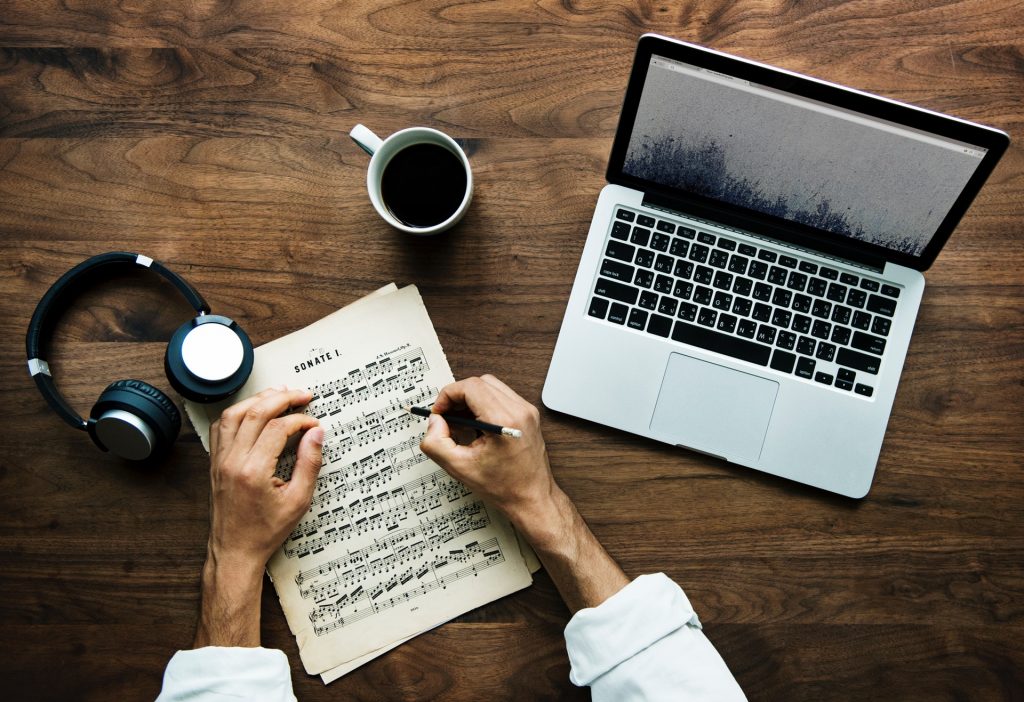 On a bright Saturday afternoon of November, 2013 I had just finished doing my chores. I was very tired and just wanted to relax with my very entertaining soccer video game. Yes, I am a FIFA guy, FIFA 14 was hot and I was killing the tournament. I was at the finals of the tournament and there was so much pride, joy and contentment at the level I reached on the very tough game.
As I was about to start the finals match, I heard a knock on my door. Behold, it was my younger sister. She always came to me to help her solve her mathematics problems or assignments. She always complained that the teachers are doing magic when it comes to solving math and she gets lost in the steps. I noticed that after a while of helping her that the teachers do skip some steps when solving the math problem assuming that the students know them but alas most do not.
I have already started the game and I decided to joggle the both activities since the math problem she brought was on quadratic equation which is very simple for me as a second year engineering student. In the process of helping her understand how to use the almighty quadratic formula I was scored twice before half time and at half time I was able to have come back with a goal making it 1–2 (Me Versus Computer). I still pressed forward to the next half and along the way I was scored again and I was so angry. I ignored my sister to focus on just the game to know if I could come back. But I was only able to come back with a goal and the finals ended as 2–3 with me losing the tournament. I was so pissed off. I yelled! My sister on the hand was sad I did not aid her understand how to solve her math problem. She left the room unsatisfied.
In the midst of my vex I wished in my mind that there was something like a calculator encyclopedia that she can always use whenever she has a math problem just like a dictionary. No one would disturb you to tell you the meaning of a word. You simply tell them to go and check their dictionary and that's all. I thought why is there nothing like that for calculations?
So, throughout the evening, I searched the entire web to check if I could see anything like that but to my surprise there was nothing like that anywhere. I was shocked in a funny way. At that time I had just finished learning web design and development at Afrihub, Enugu, Nigeria. I also had thought myself Java programming language after being exposed to it at Federal University of Technology, Owerri, Imo State, Nigeria. In the middle of the night I woke up and decided to just build a desktop app in Java that could solve any quadratic equation and show the steps accurately and comprehensively for anyone to understand very easily. It was crazy because I so much enjoyed developing it. It felt like a spiritual calling in a way.
The next day, I presented the app to her to make use of it. She used it and was able to understand how the process went down without me assisting her in any way possible. I was amazed at how I used my knowledge to solve both of our problems in less than 2 hours. I was free from her disturbing me with questions and she was happy to have a tool she could lean on to understand how the steps of quadratic equation undergoes.
As time went on I was adding more and more calculations to the app and I started developing an immense passion for the work I was doing. I still kept on looking for anyone doing the same thing to know if I can draw inspiration from them but I could not see anyone. My siblings started enjoying the work I was doing.
One day I took the app to my very close friend, Agu Bright. The app blew his mind and he suggested that I make it a web app so that it could be accessible from anywhere in the world online. I decided to do it and behold in a week. I moved the software to web and I was not getting any traction but I was very happy and passionate that at that point I did not care about online number of users. My friends started requesting for calculations I should add for them to the software. The Nickzom Calculator started getting popular amongst my friends.
One evening around March, 2014 my friends, Eze Nnamdi and Ekeh Joel told me that they wished that they would not have to always go online to access Nickzom Calculator can't I make it into an android mobile app that does not require internet access. At that point I did not know any one that programs for Android OS. It was strange to me but I had a very strong passion for what I was developing I could not back down and relax. I searched for various e-books on how to program for Android. I was lucky to see Android App Development for Dummies. I dedicated a whole lot of my time on studying the e-book I completely neglected my duty as a student and the reason I was in school. I skipped a lot of classes and tutorials. I focused on my passion and stayed indoors for a whole month and afterwards the first version of the app was ready.
The design of the first version of the mobile app was very poor but every other thing was working. I remember launching it online and I got a lot of good reviews for the effort but a lot of complaints about the design. I kept on working on all the three platforms simultaneously (desktop app, web app and android app), adding more contents and feeding my passion with everything while completely neglecting my duties.
One faithful night, I got a call and it was a foreign number. I was amazed and wondered why I would be getting such a call in the middle of the night. I picked up the phone and behold it was an Indian lady. She was calling me to immensely thank me for the work on my app and how it saved her. How it made her start to enjoy mathematics. She thanked and thanked me. When the call was over I was so overwhelmed with joy. How majestic for my passion for this idea of developing the world's first calculator encyclopedia bring me so much joy, I wandered. I started seeing a purpose as to why I had such an occurrence with my sister. I was fulfilled with a definite purpose like it was divine. Is this why I am on earth, I asked myself.
When, the time for exams came for the first semester of my 300 level as an Electrical/Electronic Engineering student, I was very scared and less confident than usual. I had completely neglected my duties as a student. I started to see a very big problem, although at that point I was no longer a first class student but I was very close and I know deep down that I had to graduate with a first class to make my parents proud of me. My mum always kept telling me, "Chinazom, I believe in your capabilities. If you want to be the best graduating student you can. It is all in your hands and depends solely on you." So imagine how it would have been to not come out with a first class at all. I started catching up with my duties but my passion was calling constantly. I was completely divided in two.
I did my best with my duties till the exams where over but deep down I knew I could have done better. Once, the exams where over I went straight back to my passion which was leading to a big purpose chase.
After which my CGPA started to get highly unstable, moving around 4.50 to 4.42 and in between I started to get worried that I might not come out with a first class if I am not careful but with a very bitter cry second class that is close to first class. Although, I sincerely did not care I was worried for my mum because it felt like it was my duty.
By October, 2015, Nickzom Calculator was able to solve over 6,000 calculations. I was glad with what I had achieved and I wanted to showcase it to the world so I decided to try advertisements. I had worked so hard and saved up to NGN 100,000. So I decided to do All In or Nothing like I watched in a Nike Commercial. I tried Google Adwords and invested the whole money into it and in 1 week I lost everything. After that, I fell into a very deep depression. I could not believe it. My whole money was gone and I got nothing in return. I wandered what is the meaning of this? I decided to stop developing the app and kill everything. I slept and watched movies and was so angry with myself for about 3 months.
I was so dying to continue working on Nickzom Calculator but I kept asking myself is there any point? I am not even making money from it and passionalone would not feed me but if I accomplish my duty as a student and graduate with a first class I would get a good job and feed myself and my family. I guess, the depression was bad.
By December, 2015, after Christmas, I met up with one of the greatest friends I have ever had, Okenyi Dominic Chukwudi. I showed him the app and told him about my hustle. He laughed and said that it's clear I have a huge passionfor what I was developing and it sincerely has a purpose. He said no great thing is easy to come by and if I am facing this kind of obstacle then it means that I am developing something really great and awesome. He gave me so much wisdom and I started running my thoughts wildly and decided to pick up the pieces and try once again. Chukwudi then linked me to someone who linked me to another person. He said the person is an expert and he would guide me on how to develop the app to be worthy of my time.
After a while, in the early days of 2016 I met the specific individual. He had a fancy office and was very calm. I showed him my work and he said he loves it but there is a problem. The problem is that Nickzom Calculator cannot be profitable. He vividly told me that Nickzom Calculator could not generate NGN 5,000 in a year. I was disappointed but not derailed. I had picked myself up and developed a very thick skin.
I went back to school, to finish up my studies. From the beginning of my final year first semester I was so very much not interested in school or my duty. All I wanted to do was follow my passion but I could not just drop out from school. I so badly wanted to drop out and prove that individual wrong by channeling everything I had to my purpose. I was so drawn between my dutyand passion. I fell into another depression.
I remember walking back to my lodge one day from school and I was so filled with my thoughts. I was completely lost in my mind and ostracized from the outside world. A very big truck was moving towards me from behind and was honking and honking but I did not hear anything. On coming closer, a stranger had to speedily drag me out of the way and I could feel the truck pass me by and on coming back to the environment I heard everyone shouting and cursing but the striking thing was, my first thought. My first thought was for the truck to have killed me at least all my worries would have ended quietly. On recovery from that thought I knew I was in a very big mess and it's really deep.
I summoned the courage to tell my mom that I wanted to drop out of school. My mom could not believe it she almost shed tears and wondered out loud how can my 20 years old son with a 4.45 CGPA in final year studying Electrical/Electronic Engineering think of dropping out. She asked, "Are you certain you are Ok?" I said yes. I could see her point of view but I was blinded by passion to view my duty. My mom was so worried so I decided to learn time management skills because she started seeing the fact that her son is a programmer as a problem. I started reading a lot of books on time management and I finally decided to use my mom as a motivational factor to fulfill my duty of graduating with a first class.
I successfully learnt how to manage my time in attending both to my duty and purpose. The design of my app got better I had over 10,000 calculations implemented in Nickzom Calculator by May, 2016 and my CGPA was coming up. I even started enjoying engineering courses the way I used to. I faced a lot of obstacles but with the knowledge of time management I was able to successfully use it to come ahead.
By December, 2016, I graduated with first class honors in Electrical/Electronic Engineering at Federal University of Technology, Owerri. My app was doing well with contents although revenue had not yet started coming up but I was fulfilled. I accomplished my duty. My passion made me known amongst a lot of people and I got a lot of contracts to develop software services for people which made me earn my own money as a student and I had a purpose for my life which is to develop the world's first Virtual Teacher Calculator Encyclopedia App.
I finished my service to the nation on October, 2018 and My app now has a source of generating revenue through its professional version Nickzom Calculator+ which is available on Google Play Store and Apple App Store for $25.99 and Web for NGN 1,500 per year.
Nickzom Calculator+ can now solve over 50,000 calculations. Nickzom Calculator (free and limited version) has over 20,000 installs on Google Play Store with a 4.7 out of 5.0 rating from over 189 users. It led me to the 2017 West Africa Mobile Awards, Lagos and has been featured on Channels TV, Techpoint.ng, and LindaIkeji.
I am currently nowhere in completing my purpose but as long as this passion burns within me I am on the right path.
App URLs
Web – https://www.nickzom.org/calculator
Android (Free) – https://play.google.com/store/apps/details?id=com.nickzom.nickzomcalculator
Android (Paid) – https://play.google.com/store/apps/details?id=org.nickzom.nickzomcalculator
Apple iOS (Paid) – https://itunes.apple.com/us/app/nickzom-calculator/id1331162702?ls=1&mt=8
Reference:
This article was culled from our Founder and CEO, Idoko Nicholas Chinazom's medium account. Link – https://medium.com/@idokonicholaschinazom/passion-purpose-and-duty-ac6146679d17 November 26, 2018