According to Mini Physics,
Magnetic flux density (B) is defined as the force acting per unit current per unit length on a wire placed at right angles to the magnetic field.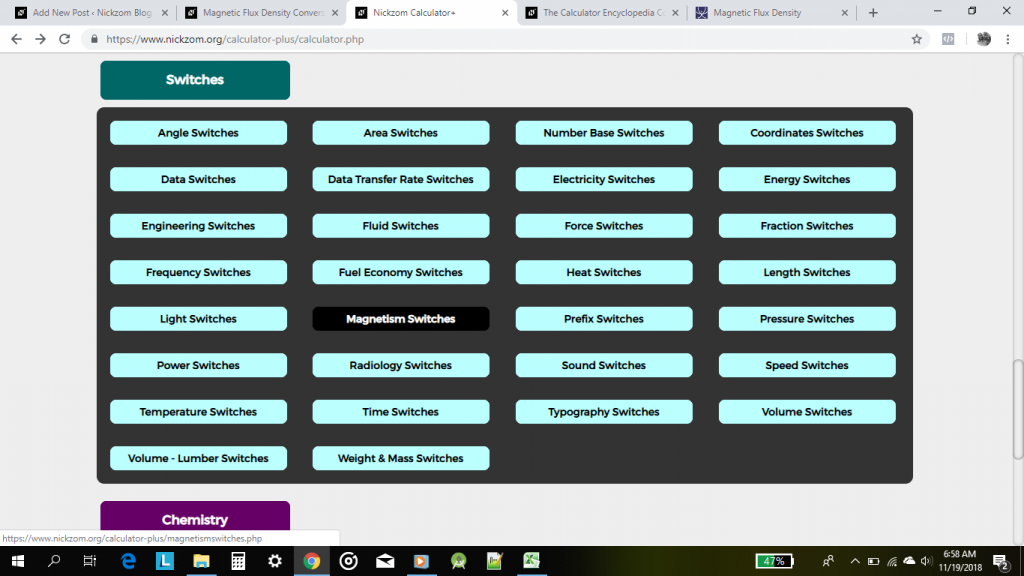 Nickzom Calculator converts 11 units of magnetic flux density such as:
Tesla
Weber/sq. meter
Weber/sq. centimeter
Weber/sq. inch
Maxwell/sq. meter
Maxwell/sq. centimeter
Maxwell/sq. inch
Gauss
Lines/sq. centimeter
Lines/sq. inch
Gamma
On Clicking on Magnetism Switches, there are 4 major magnetism unit conversion sections such as:
Magnetomotive Force Switches
Magnetic Field Strength Switches
Magnetic Flux Switches
Magnetic Flux Density Switches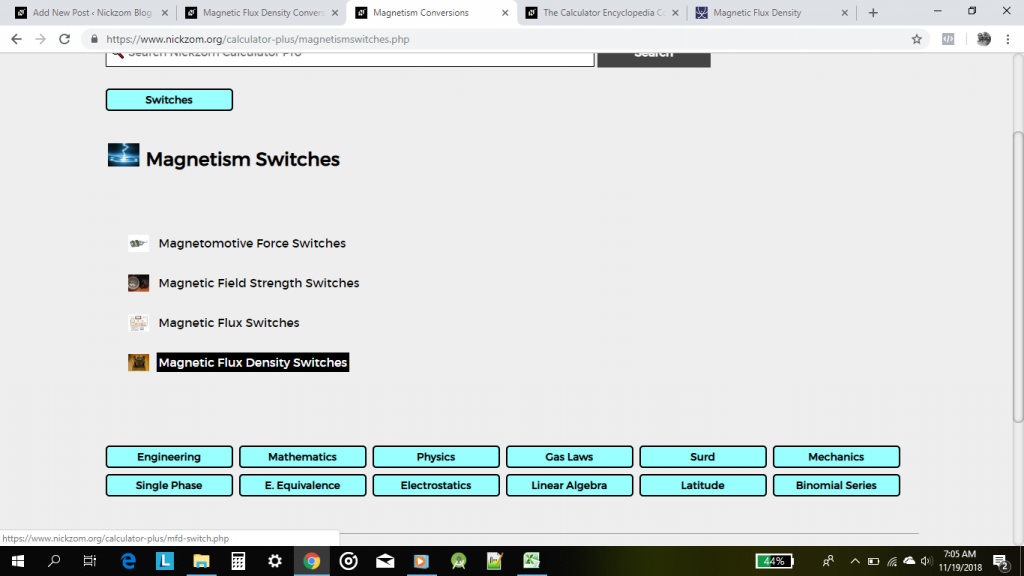 For the purpose of this post, our focus would be on Magnetic Flux Density Switches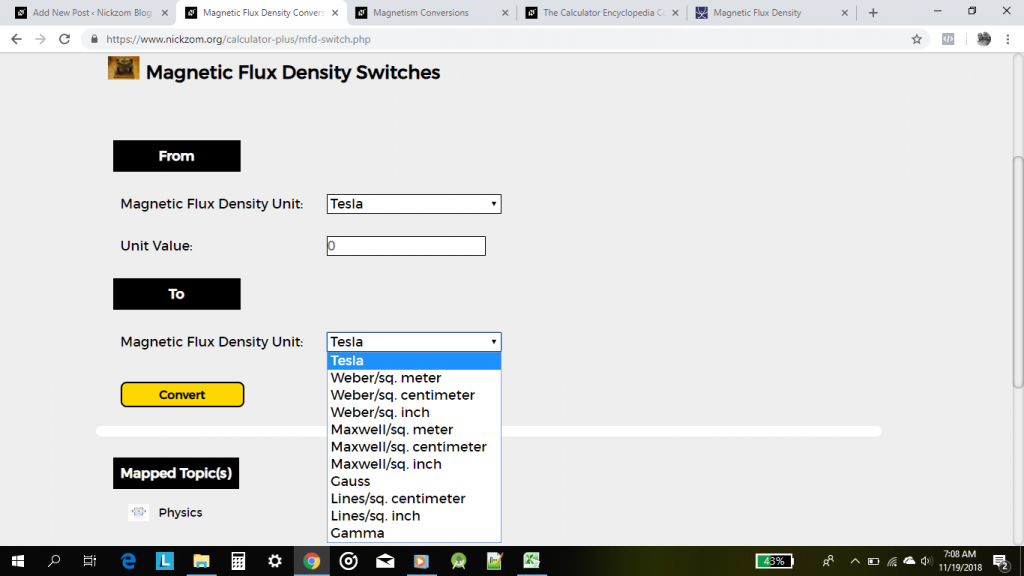 Let's convert 25 Tesla to Gauss
Enter the unit value and select the appropriate units for the conversion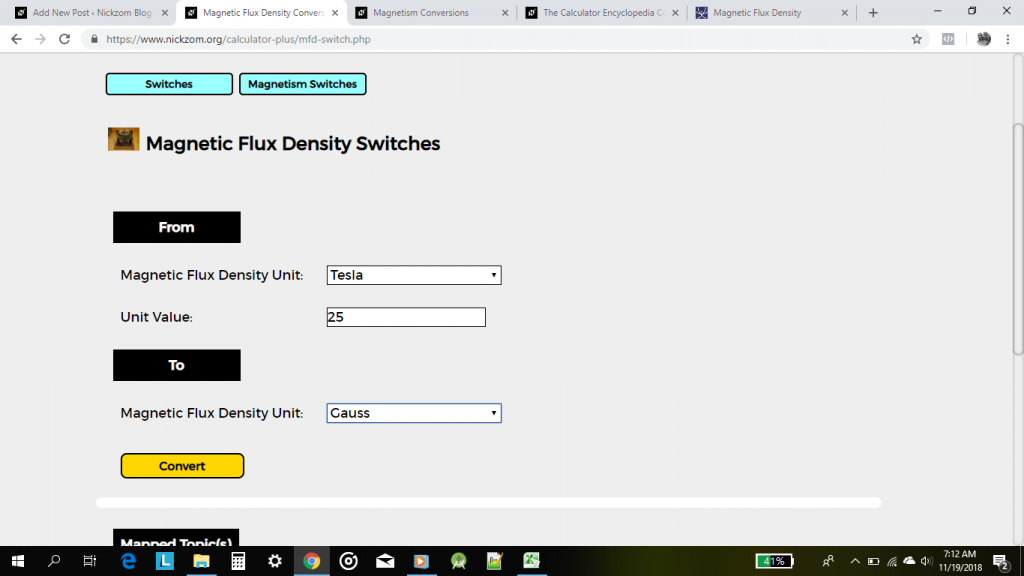 Lastly, click on Convert button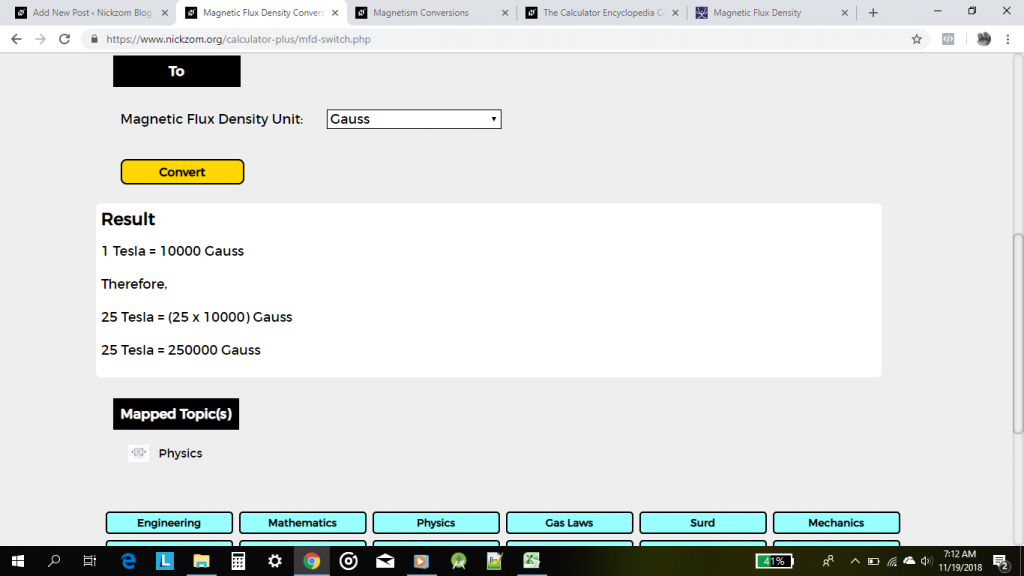 There goes the answer for the unit conversion between Tesla and Gauss.
One can access Nickzom Calculator+ (Professional Version) – The Calculator Encyclopedia via any of these channels:
Web – https://www.nickzom.org/calculator-plus
Android (Paid) – https://play.google.com/store/apps/details?id=org.nickzom.nickzomcalculator
Apple (Paid) – https://itunes.apple.com/us/app/nickzom-calculator/id1331162702?mt=8