According to Wikipedia,
In mathematics, the binomial series is the Maclaurin series for the function given by , where is an arbitrary complex number. Explicitly, and the binomial series is the power series on the right hand side of (1), expressed in terms of the (generalized) binomial coefficients.
Nickzom Calculator performs calculations on Binomial Series for both addition and subtraction.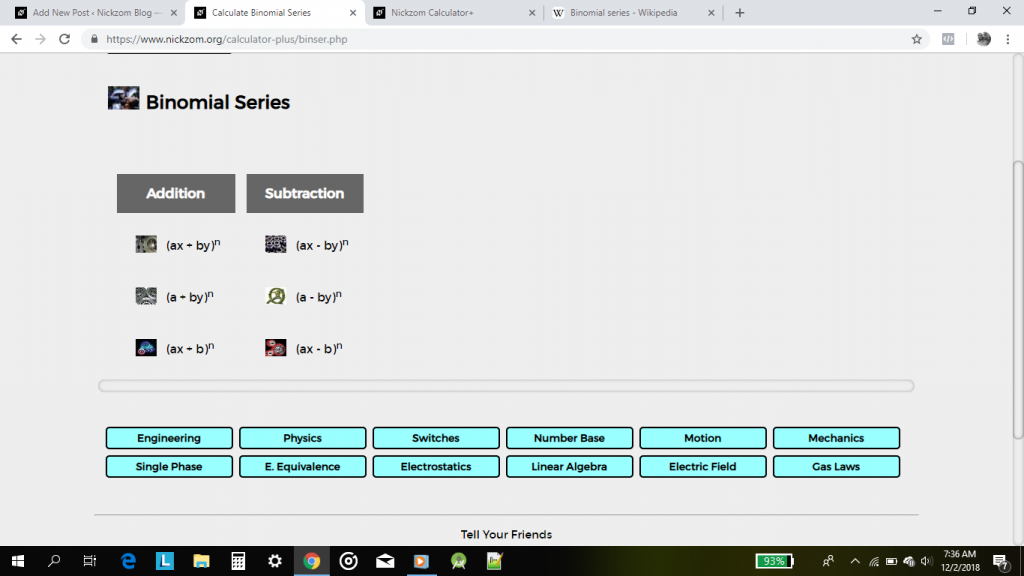 Continue reading The Calculator Encyclopedia Performs Calculations on Binomial Series