Nickzom Calculator+ calculates virtually all the mathematical problems faced by an undergraduate of chemical engineering.
Today, we would be handling the obtaining of answers on overall mass transfer co-efficient which is under crystallization in Chemical engineering by Nickzom Calculator+.
One can access Nickzom Calculator+ (Professional Version) – The Calculator Encyclopedia via any of these channels:
Web – https://www.nickzom.org/calculator-plus
Android (Paid) – https://play.google.com/store/apps/details?id=org.nickzom.nickzomcalculator
Apple (Paid) – https://itunes.apple.com/us/app/nickzom-calculator/id1331162702?mt=8
First and foremost, if I want to get answers to my crystallization problem on Overall Mass Transfer Coefficient, I will proceed to my calculator map and click on Chemical (under Engineering Section).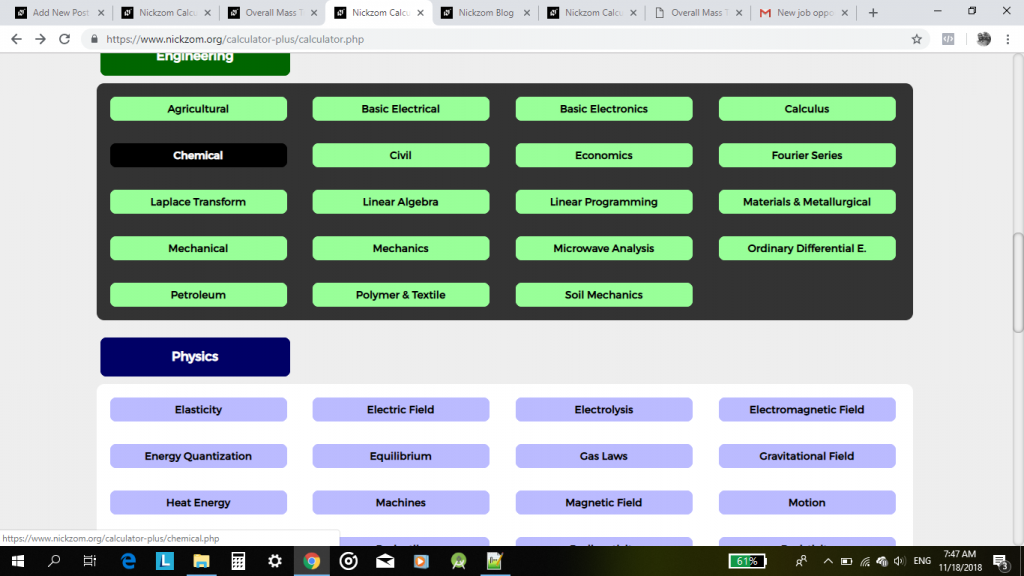 Continue reading The Calculator Encyclopedia Calculates the Overall Mass Transfer Co-efficient in Crystallization for Chemical Engineering