According to Wikipedia,
Sonic logging is a well logging tool that provides a formation's interval transit time, designated as  , which is a measure of a formation's capacity to transmit seismic waves. Geologically, this capacity varies with lithology and rock textures, most notably decreasing with an increasing effective porosity
Nickzom Calculator+ (Professional Version) – The Calculator Encyclopedia solves calculations on porosity for sonic log and shows the steps carefully.
The parameters to input to get the answer for your porosity problem are:
Internal Transit Time of Formation
Internal Transit Time of Matrix
Internal Transit Time of the Fluid in the Well Bore
Compaction Factor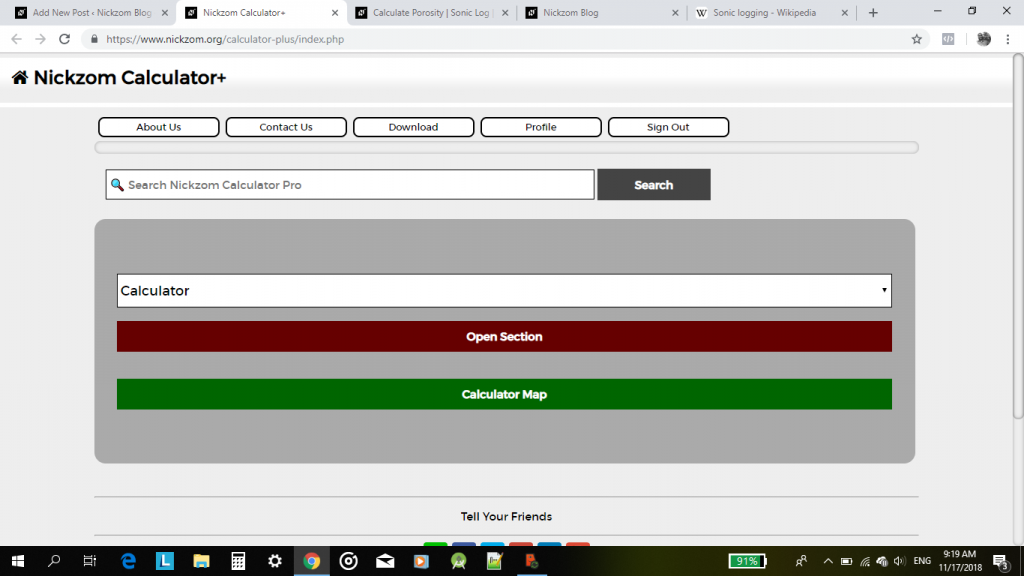 Select Geology from the drop down.